TAKE ADVANTAGE OF OUR AWESOME GROUP RATES! RATES ARE AVAILABLE HERE FOR DOWNLOAD!
Fresh air and exercise are important to all ages, no matter what time of the year! This winter, when we are still dealing with COVID-19, many schools are not hosting or sponsoring any field trips or off-campus activities, so getting outside will be up to parents and families. Over the years, Blue Knob All Seasons Resort has traditionally offered schools & other groups extremely affordable group rates for a series of ski/snowboard lessons & outings or snow tubing sessions. This year, if your school or your child's school is not coordinating any ski/snowboard or snow tubing trips, we want parents and group leaders to know that we are offering group rates to any group of 15 or more who buy 1 to 3 visits and to groups of 10 or more who buy a 4-visit package. You can book these directly through our group sales office. We have several levels of pricing that begin as low as $92 for the 4-week program for an elementary school child. We are and have been in full compliance with all COVID 19-related mandates and restrictions and will continue to do so throughout the ski season to ensure that all of our guests have a safe and enjoyable experience. For more information, email marketing@blueknob.com or groups@blueknob.com
2020-2021 Group Rate Information
COME WORK WITH  US THIS WINTER!

Come work with us this winter at Blue Knob All Seasons Resort! We're hiring for all seasonal winter positions, including ticket sales/customer service, retail, food & beverage, rental shop, lodge maintenance, snow making crew and lift attendants. Also hiring qualified people for our Ski & Ride School and Ski Patrol! All positions include skiing & riding benefits!
SEASON PASSES ARE AVAILABLE FOR PURCHASE ONLINE!!

We have some new pricing tiers this year that should make families with children very happy! Given the effects of the COVID-19 pandemic, we know that many of our customers are apprehensive about what the coming winter may bring. Although we can't answer that question, we can assure you that your purchase of a Blue Knob winter sports pass is safe from any resort closure due to coronavirus. If we would not be able to open at all due to coronavirus, you will get a full credit towards a 2021-2022 season pass. If we would have to completely close during the course of the season due to coronavirus, we will offer a prorated credit. We hope this will help you look past any uncertainty and anticipate the fun and excitement of the upcoming winter at PA's Highest Skiable Mountain!  Passes are available online anytime at https://blueknob.ltibooking.com/
JOIN THE INDY PASS REVOLUTION!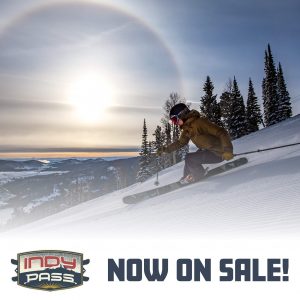 Join the revolution!  Get two days at 50+ authentic, independent resorts around the country for just $199. That's 100+ days of riding for the same price as a a couple of days at most resorts!
 50+ resorts!
100+ days on the slopes!
In addition, Blue Knob season pass holders can purchase the "Indy Pass Add-On" for just $129! (must be a 2020-21 full season pass holder)!
Get all the details here:
https://blueknob.com/indy-pass
DOWNLOAD BLUE KNOB MOUNTAIN BIKING & HIKING TRAIL MAPS!
Want  to try out the trails  around Blue Knob for mountain biking or hiking? Download the maps here:
And to refuel after your ride or hike, call ahead for awesome take-out from the Blue Knob Clubhouse! 814-239-1024. 6-packs to go, also!