WE'RE LOVING THE EARLY 10″ SNOWFALL WE GOT AND HOPE IT CONTINUES!  HERE'S TO A LONG, SNOWY WINTER!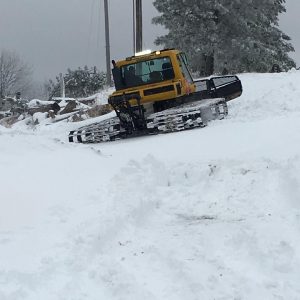 The winter season is right around the corner..and so are the holidays! Take advantage of some super low prices on season passes..including our new Corporate/Company passes.snow tubing passes, ticket multi-packs and "learn to ski" packages! Stocking stuffers for all! Check them all out here: https://blueknob.ltibooking.com/
SWEET! MID-WEEK COLLEGE SEASON PASSES ARE JUST $189 FOR A LIMITED TIME!
Here's a chance to SAVE on a mid-week season pass! Under $200! Price is in effect for a limited time..so buy now!! https://blueknob.ltibooking.com/categories/season-passes
ALL NEW THIS YEAR! CORPORATE/COMPANY SEASON PASSES!  THE PERFECT WAY TO PROVIDE INCENTIVES, REWARD OR THANK CLIENTS CUSTOMERS AND EMPLOYEES!
These passes are issued in your company or business name..but, they're transferable, meaning you can offer them to others for a day of skiing or snowboarding! There are TWO passes to choose from. The "Ski/Snowboard Pass" which is good for ANY day during the winter sports season and, we're offering the year-round "Super Pass", good for winter sports, golf and seasonal events! Buy an individual pass or a 4-pack! . Some restrictions apply..call 814-239-1002 for more details!
TICKET MULTI-PACKS ARE BACK FROM A LIMITED TIME! ALONG WITH OUR "LEARN TO SKI "PACKAGE AND THE ALL NEW SNOW TUBING SEASON PASS!!
5-ticket multi-packs are available for purchase now through December 31st..both weekend and mid-week! Buy now and SAVE! Some restrictions apply..only one ticket may be used per day and tickets are non-transferable..get more information and purchase here:
https://blueknob.ltibooking.com/categories/lift-tickets
Our "Learn To Ski" package includes 3 lift tickets, 3 rentals and 3 group lessons. The perfect gift for anyone who would like to learn to ski or snowboard..at awesome savings! Does NOT have to be used on consecutive days..can be used on any non-holiday Sunday through Friday. Some restrictions do apply..only one ticket, rental and lesson may be used per day and are non-transferable. Get all the information and purchase here:  https://blueknob.ltibooking.com/categories/learn-to-ski-or-snowboard
Blue Knob All Seasons Resort is offering a Snow Tubing Season Pass..but it's only available through December 31, 2018! What a great holiday gift! Winter fun for all..at our NEW tubing park at the top of the mountain!!!  This price for this pass is slashed to only $125, good for all public tubing sessions during the 2018-2019 season (expires on 4/7/2019). It is non-transferable and can be purchased for ages 5 and older. Children must be able to ride in a tube by themselves. Click on the blue "Purchase Passes" button on the top right of the home page..and get ready for tubing fun this winter! Purchase here: https://blueknob.ltibooking.com/purchase-path/product-details/9914