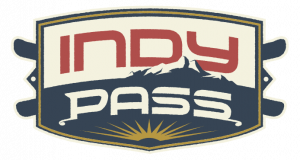 76 RESORTS – 2 DAYS EACH!!

The Indy Revolution Marches On
The Indy Pass is the fastest-growing multi-mountain pass in the world and features 76 resorts in the US, Canada and now, Japan! Our independent mountains, most of which are family-owned and operated, offer smaller crowds, welcoming atmospheres, and authentic, welcoming vibes.
Experience the joy of skiing and riding at an independent ski resort and join the Indy Revolution today!
WELCOME NEW RESORTS!
Indy Pass welcomes these North American resorts: Snow Valley CA, Ski Marmot Basin AB, Titus Mountain NY, Montage Mountain PA! And now, 4 Independents from the Tohoku powder region in Japan join the world's fastest-growing pass! Passholders can now explore the Japanese resorts of Geto Kogan, Tazawako, Okunakayama Kogen, and Shimokura/Panorama.
 Current Indy Pass Prices Are In Effect Through 11/30!
Regular Indy Pass: $299 Adults, $129 Kids
Indy Pass + (no blackout dates) $399 Adults, $179 Kids
 The Next Price Increase Will Be On December 1st!!
Join the Indy Revolution! Discover the true spirit of skiing and riding on quality snow and terrain! 76 resorts and 150+ days of snow riding at uncrowded, welcoming, and affordable ski resorts across the US, Canada, and Japan – Just $299 for adults, $129 for kids, and $399 for zero blackouts. Visit indyskipass.com to grab your Indy Pass and check out special offers from partner resorts.
Discover independent resorts near you at indyskipass.com
If you are a Blue Knob FULL season pass holder -you  can purchase the Indy "AddOn" Pass at a significant discount! These AddOn Passes may be purchased only on the Indy Pass website and are subject to verification of season pass proof of purchase. More info here!
Follow the #IndyRevolution on Facebook and Instagram @Indyskipass