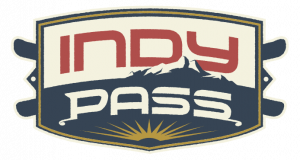 100 RESORTS – 2 DAYS EACH!!

The Indy Revolution Marches On
The Indy Pass is the fastest-growing multi-mountain pass in the world and features world-class resorts in all regions of the US, Canada, and now the powder belt of Northern Japan. Our fiercely independent mountains are incredibly diverse but all have one thing in common – they offer smaller crowds, lower costs, and welcoming authentic vibes.
Experience the joy of skiing and riding at an independent ski resort and join the Indy Revolution today!
 Here's to 100 and Counting!
Indy Pass is proud to announce the addition of eight new resorts, including Nub's Nob in Michigan, to the Indy Revolution. If you're keeping track, the lowest-priced pass on the planet now gives you access to two days each at 100 partner resorts across the U.S, Canada, and Japan!
New Partner Alpine Resorts
(Two Free Days at Each)

Big Rock Mountain, ME
Marquette Mountain, MI
Mount Kato, MN
Nub's Nob, MI
(Some Blackouts Apply at Nubs Nob)
Treetops Ski Resort, MI
New Cross Country Resorts
(Two Free Days at Each – No Blackouts)
49 Degrees North Nordic Center, WA
Manning Park Resort, BC
Treetops XC, MI
New Allied Resort
Loup Loup Ski Bowl, WA
(Discounts up to 50% on Lift Tickets + No Blackouts at Allied Resorts)
BUY YOUR INDY PASS!
Join the Indy Revolution! Discover the true spirit of skiing and riding on quality snow and terrain! 100 resorts and 200 days of snow riding at uncrowded, welcoming, and affordable ski resorts across the US, Canada, and Japan – . Visit indyskipass.com to grab your Indy Pass and check out special offers from partner resorts.
If you are a Blue Knob FULL season pass holder -you  can purchase the Indy "AddOn" Pass at a significant discount! These AddOn Passes may be purchased only on the Indy Pass website and are subject to verification of season pass proof of purchase. More info here!
Follow the #IndyRevolution on Facebook and Instagram @Indyskipass