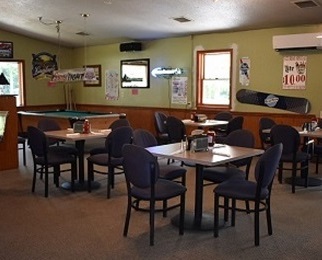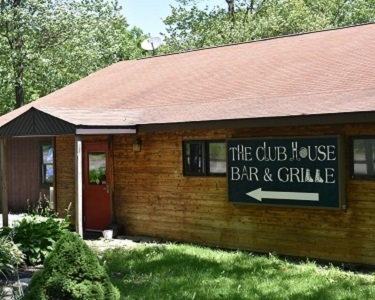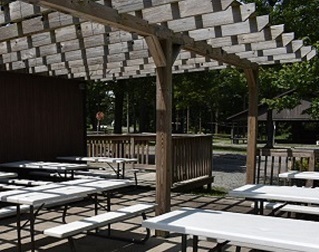 COVID-19 Has Caused Some Changes At The Blue Knob Clubhouse! But - We Are Open For Dine-In Service!
---

---
Disclaimer: As in the case with any public or other facility outside of the home, there is always a chance that the use of the golf course or other limited facilities now available at Blue Knob may expose you to the COVID-19 Virus. Your decision to access the golf course or the facilities is made knowingly and voluntarily by you with the full knowledge of this risk. If you disagree, we ask that you please not use the golf course or any other facilities available at Blue Knob. If you do choose to play on the course or access any available facilities at Blue Knob, you actions shall constitute a waiver, and will release Blue Knob from any and all liability with respect to exposure to the COVID-19 Virus. We also ask that you also fully comply with any and all other rules, practices and procedures that may be required or suggested by the Commonwealth of PA or otherwise required or suggested at Blue Knob.
---

---
Welcome To The Blue Knob Clubhouse Restaurant! Here Are Some Guidelines We Must Adhere To!
We are so happy to welcome you to the Clubhouse for dine-in and take-out service! Dine-in is limited to 50% capacity. We continue to clean and sanitize rigorously. We want to assure you that we are closely monitoring guidance from health authorities to ensure that we are taking necessary actions to protect our customers and employees. We will continue to do so as we move forward.
We ask that you are kind and patient with our staff and other guests as we operate within the mandates and restrictions imposed due to COVID-19. While we want ALL of you here, we also have many guidelines we must adhere to in accordance with the State Department of Health and PA Liquor Control Board. Until further notice, the following dine-in guidelines are in place:
Chairs and tables are placed strategically to meet requirements, please do not move them. All guests are required to wear a mask in the restaurant except while seated at your table. We know you are anxious to see everyone just as much as we are, but please don't mingle Our staff will be seating you and we ask that you remain at that table, and your server can get you anything you may need. We can seat groups of up to six people of the same household. (Blue Knob policy) You must be seated while eating and drinking. There is no seating or stand-up service at the bar. Alcohol can only can be served for on-premises consumption when in the same transaction as a meal. A snack, such as pretzels, popcorn, chips, or similar food, does not meet the definition of a meal.. Additional drinks may be purchased while the customer is consuming the meal, but no further drinks may be purchased after the meal is finished.
We are operating at 50% capacity both indoors and outdoors. Our peak hours are Friday through Sunday from 6:30-9 pm. We will not be accepting reservations at this time, but do encourage calling ahead to 814-239-1024 to find out wait times. No worries, you can always still order our full new menu to go as well as mixed drinks, and six packs! Thank you for your understanding!
---

---
Casual Dining with Flair
---

---
Join us at the Blue Knob Clubhouse Restaurant located in our Alpine Village.
With casual dining options for every age and a fully stocked bar, the Clubhouse is a great place to relax. The Clubhouse Bar and Grill serves lunch and dinner, with dine-in and take-out available.! Takeout is available by calling 814-239-1024. The Clubhouse has a new menu with delicious selections..and don't forget our summer Friday BBQ's!
The Clubhouse has a casual atmosphere and is a favorite with skiers, golfers, hikers and mountain bikers. Stop by and give us a try. We hope to soon continue our wine dinners the second Thursday of every month!
Entertainment
We have live, acoustic entertainment most Friday nights in the summer on the Clubhouse patio!
Make sure to connect with our Facebook page for a full entertainment schedule and to see our specials!
Hours of Operation
Sunday
: 11am - 9pm
Monday
: Closed
Tuesday
: 11am - 9pm
Wednesday
:11am - 9pm
Thursday
: 11am - 9pm
Friday
: 11am - 10pm
Saturday
: 11am -10pm
Blue Knob Clubhouse Specials!
Tuesday
: Taco Tuesday - 2 Beef Or Vegetarian Soft Tacos For $3. Specialty taco dish available at separate pricing
Wednesday
:"1/2 Pound BLT with Chips or a Small Soup
Thursday
: "Wings & Yuengs" - $8 Doz/$15 for 2 Doz
Click the link at the bottom of this page for our complete menu!
The Blue Knob Clubhouse Wings Are Award-Winnng!
In May of 2019, the Blue Knob Clubhouse participated in Bedford's "Wing Square-Off". The AWESOME Clubhouse wings took home 3 out of 4 awards! The Clubhouse's "Mountain Melter" wings  won "Hottest Of The Hot" and the "Rockin' Ranch" wings won "People's Choice" and "Best Sauce"! Congratulations to our incredible staff! Make sure that you check out the Blue Knob Clubhouse's award-winning wings on your next visit!!
Watch For Details On Our Next Wine Tasting & Dinner!
NOT just a wine tasting..you'll sample fine wines with food pairings..a full 5-course dinner, but in a casual, relaxing atmosphere. Cost is $30 per person (Gratuity not included). Payment is required with your reservation. Call 814-239-1035 or email events@blueknob.com for more information! We'll let everyone know when our next event is and you can buy your tickets online at by clicking the blue "Purchase Passes" button at the top of the page! ::
For more information visit our Contact Us page or call 814-239-1024.